In the summer we dance Cotswold…
In the summer we perform dances from the Cotswold tradition and wear purple, green and white, the colours of the women's social and political (suffragette) movement. We dance in the traditions of Adderbury, Ducklington, Fieldtown and Humberstone Gate, a style unique to Black Annis choreographed by some of our original members. Humberstone Gate is named after the street in which it was first danced.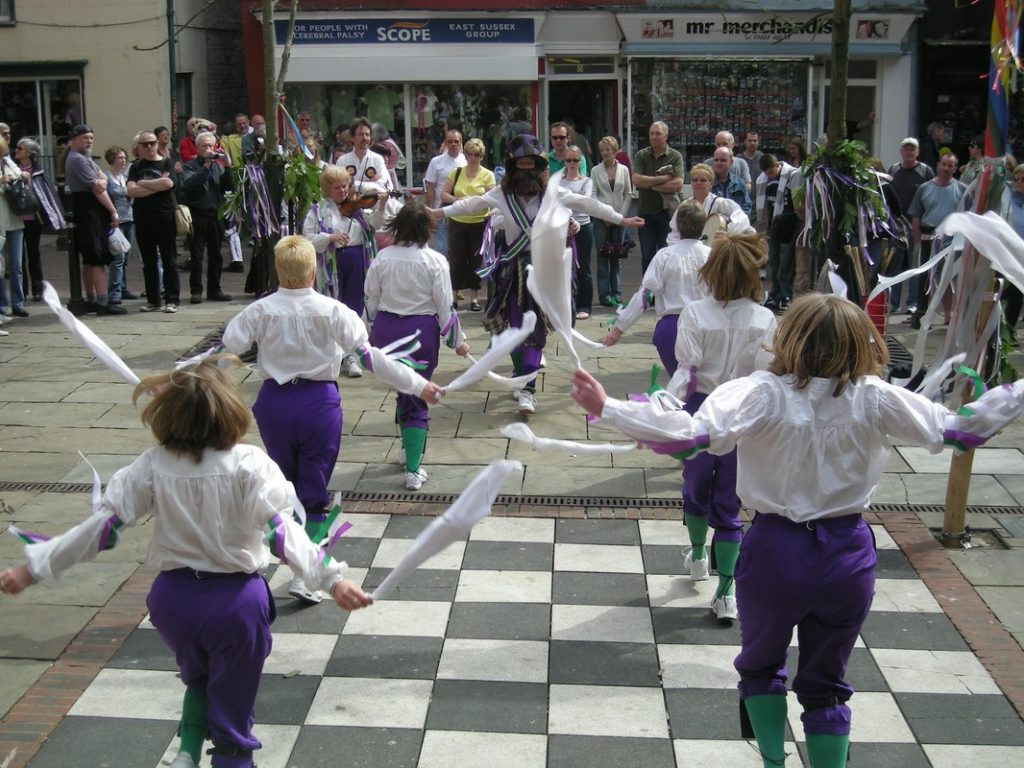 … but in the winter we go Molly!
In winter we perform dances from the Fenland 'Molly' tradition and abandon the political statement and unflattering garb for a full sparkly glamour kit of gold or silver with black.