The music…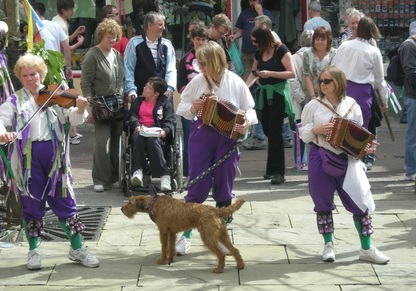 All Black Annis's musicians are dancers: Karen, fiddle, Stephanie, Mandy, and Mary, melodeon, and Judy and Catie on whistle.  Big Willy (see fool) is also known to bang a mean drum and play an even meaner melodeon!
Black Annis dance to traditional English, French, Irish and Swedish tunes and original tunes self-penned by Stephanie; we have even been known to join in at music sessions.
…and the song!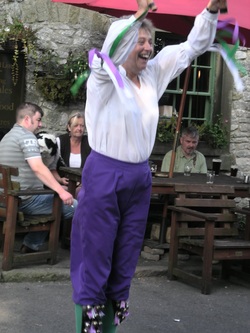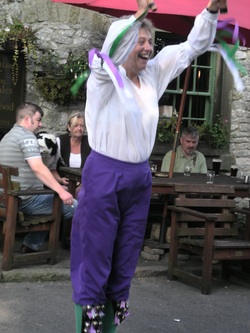 Judy is Black Annis' song mistress, people love to hear Black Annis' jolly renditions of Judy's songs, these are best heard at 2:00 am with a glass of slightly warm gin in hand.  Camp close to us at festivals to savour the experience.  If you would like to practice in advance so that you know the words please download the songbook.