Introduction
Black Annis are a group of fun and friendly women who dance Cotswold Morris in the summer and Fenland Molly in the winter. We are available for bookings at outdoor and indoor events, providing a colourful, family-friendly performance (normally danced in slots of 15-20 minutes); we have danced at carnivals, fetes and other local events and performed as a booked side at Towersey, Beverley, Warwick and Chippenham and Cheltenham folk festivals.
Black Annis practices are back: New members welcome
We practice on Thursdays at 8pm in Church of the Martyrs Hall, Westcotes Drive, Leicester.
Please contact us if you would like to join us or book us for an event. 
Summer 2021
Black Annis have been out and about this summer in Leicestershire, Liverpool and Lincoln.  The picture below was taken at Bosthworth Visitors Centre for the Angela Skelton Day of Dance, July 2021.  For more pictures see our Summer 2021 page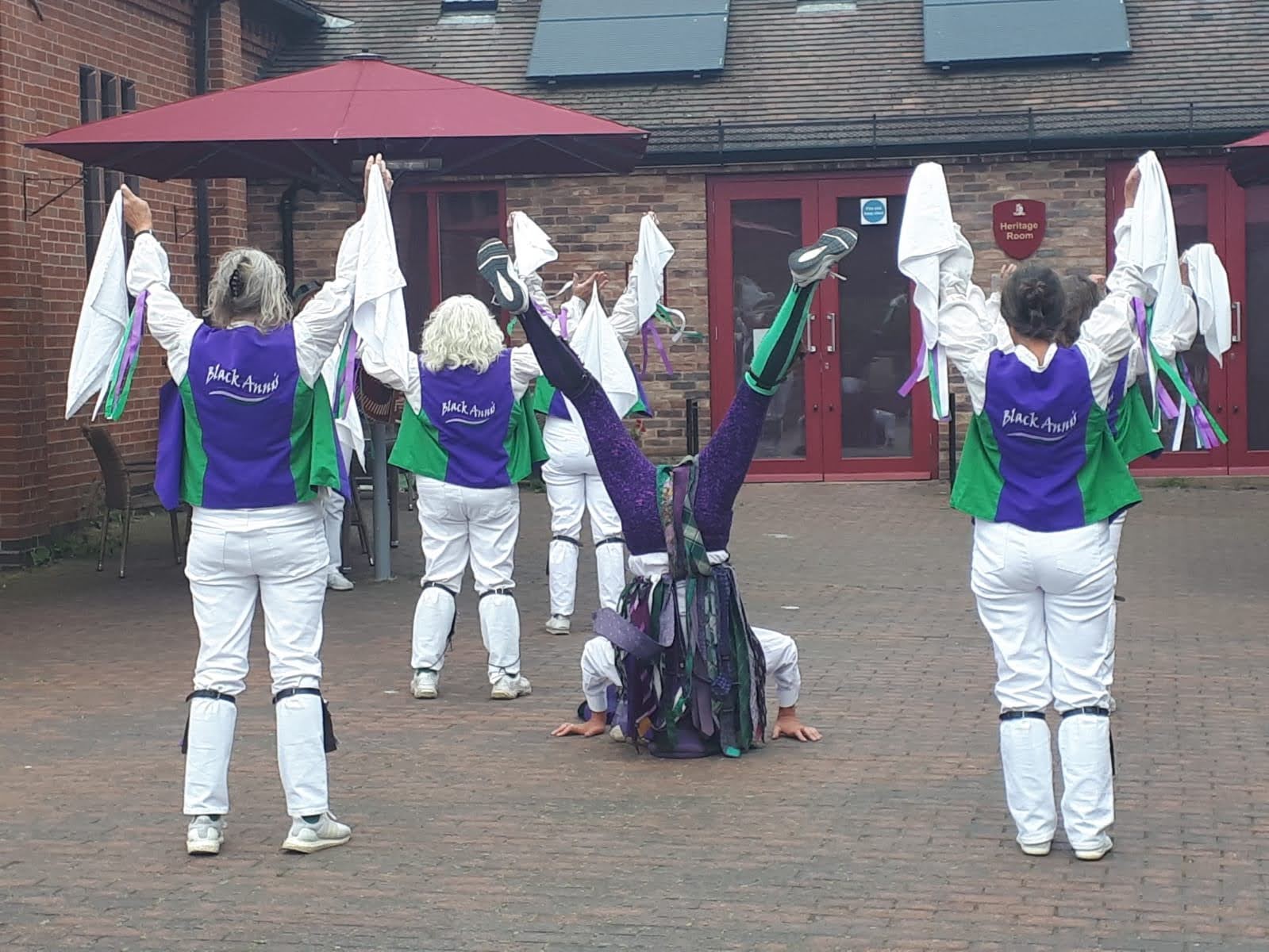 Black Annis have a new kit
After more than 40 years Black Annis have updated their Morris kit from purple britches to white trousers and added smart new waistcoats. We were proud to be able to dance in front of a live audience at Bosworth Battlefield and Shackleton Station on Sunday 30 May 2021.