Black Annis are a fun and friendly group who perform Cotswold Morris in the Summer and Fenland Molly in the Winter. We practice every Thursday at 8:15 at the Church of the Martyrs Community Hall, 19 Westcotes Drive, Leicester LE3 0QT
***NEWS*** Black Annis Win the Broom Dance Competition for the Third Year Running
Black Annis enjoyed a short but successful Molly dancing season in January 2023 culminating in another victory in the Broom Dance Competition. This competition is held every year as part of the Mark Jones Day of Dance and is hosted by Ouse Washes Molly.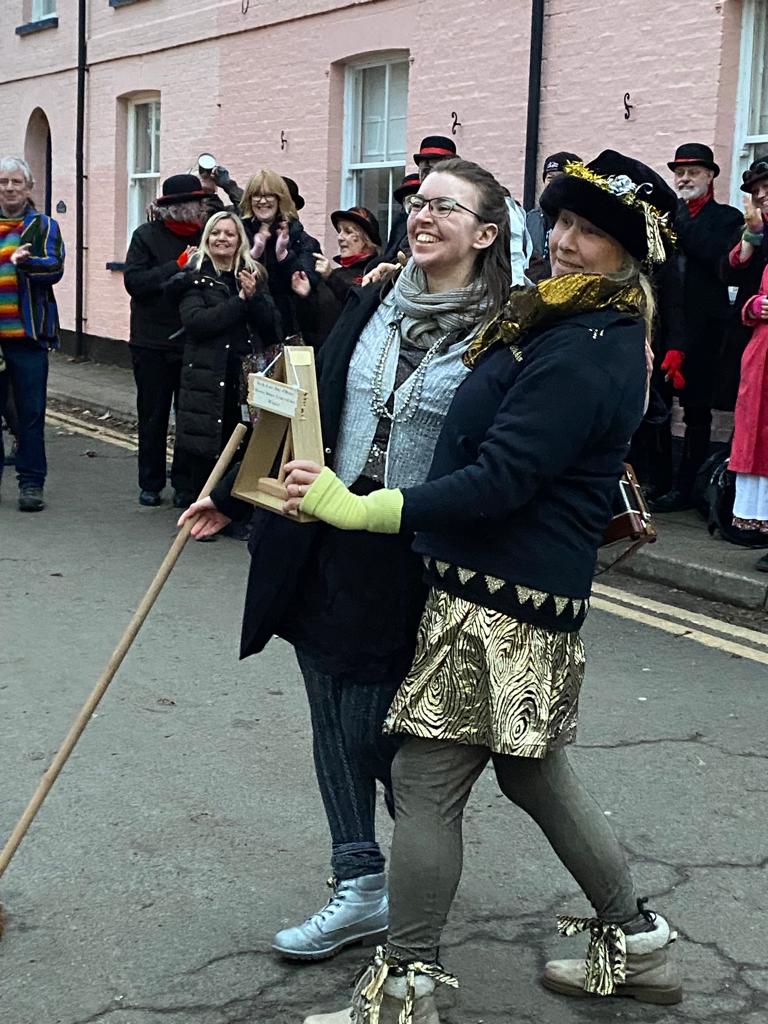 Join us
Please contact us if you would like to join us we welcome experienced dancers and provide full tuition for beginners.
Book Us
We can provide up to 3 20 minute dance slots at any booking, we have our own musicians and can work either acoustically or with a PA. We can also provide workshops where we teach Morris dancing to groups. Contact us to find out more.
Black Annis 40 Birthday Party
On Saturday 2 July Black Annis hosted a day of dance to celebrate our 40th birthday we were thrilled to welcome teams from across the country, pictured below. Please see our Black Annis 40th Birthday Party – Saturday 2nd July page for more pictures.