Welcome to our home
Black Annis are a group of fun and friendly women who dance Cotswold Morris in the summer and Fenland Molly in the winter. We are available for bookings at outdoor and indoor events, providing a colourful, family-friendly performance (normally danced in slots of 15-20 minutes); we have danced at carnivals, fetes and other local events and performed as a booked side at Towersey, Beverley, Warwick and Chippenham and Cheltenham folk festivals.
We practice on Thursdays at 8pm in Church of the Martyrs Hall, Westcotes Drive, Leicester.
Contact
us if you would like to join us or book us for an event.
practices are temporarily suspended but we are still contactable by phone and email.
this Page Will be Updated with Events as soon as the current crisis is over.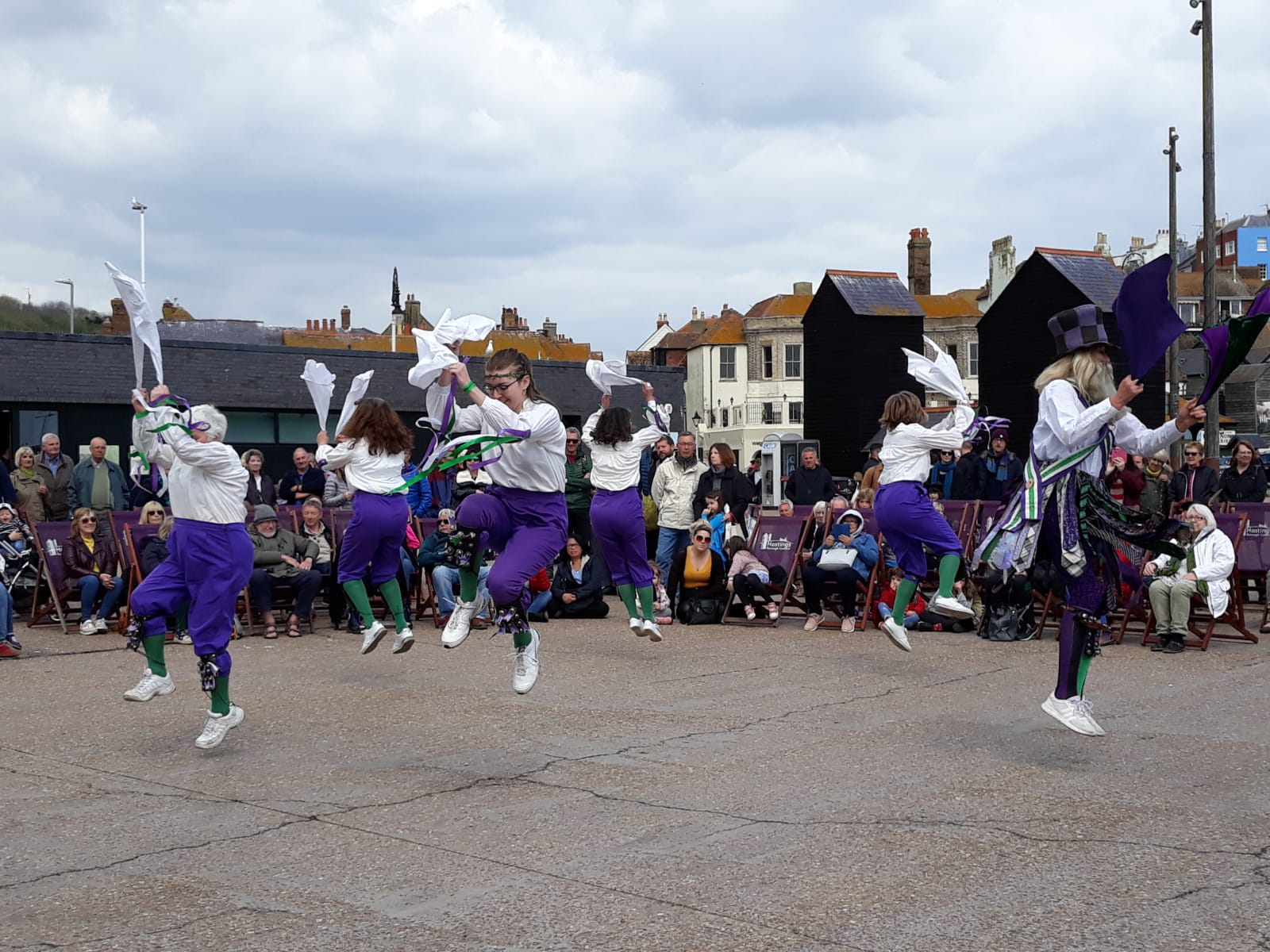 Black Annis at Hastings, May 2019